Associates
Our financial representatives have an incredible opportunity to positively impact people's lives - the lives of their clients, their families and those in their communities. They take this responsibility seriously and so do we. We provide them with the training and support they need to ensure their success, but we know it is their productive work ethic, strong relationship skills and professionalism that make them extraordinary.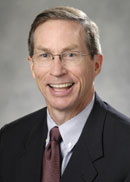 Estate & Business Planning Specialist
Don Armstrong was the first Financial Representative of Wright Financial Group, Inc., now Northwestern Mutual in Champaign. Don has a Master's Degree in Financial Services (MSFS) and works with both individuals and businesses. Don takes great care in developing long-term client relationships. He has extensive knowledge in life insurance, disability income insurance and estate analysis. Don also provides guidance on retirement and investment solutions.
During his career, he has earned numerous Company and Industry awards including lifetime membership in the Million Dollar Round Table (1988).
Don lives in Champaign, IL, with his wife, Suzi. They have three children, Allie, Mattie & Kendra.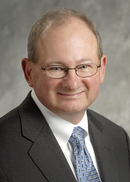 Life Insurance Specialist
Jim graduated from Illinois Wesleyan University in 1977 with a Bachelor of Arts degree in Business Administration. He joined the Company as a College Financial Representative in December 1976 and became Life Insurance Specialist in January 2008. During his career, he has earned numerous Company and Industry awards including lifetime membership in the Million Dollar Round Table (1987).
Jim lives in Normal, IL with his wife, Diana. They have two grown children, Amy and Jenna. Since 2004, Jim and Diana have co-chaired the Bloomington-Normal Golf Classic, a fundraiser for the local chapter of the Cystic Fibrosis Foundation. This event has now raised over $75,000 for CF research. Jim also won the Northwestern Mutual Community Service Award in 2005 for his work with CF.
Jim is also very active within his church, the Calvary United Methodist Church in Normal, currently serving as the Staff Parish Relations Committee Chair.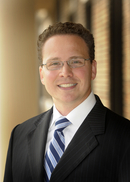 Wealth Management Advisor
John graduated from Bradley University in 1997 with a Bachelor of Science degree in Business Marketing. During his senior year, he joined Northwestern Mutual as Financial Representative Intern and started his full-time contract with the Network upon graduation.
John is a Senior Investment Specialist. His practice focuses in the areas of wealth accumulation and preservation, qualified retirement plans, and general investment guidance.

John has earned his CLU and ChFC designations from the American College. In addition, John has earned his CFP certification.

John and his wife, Jamie, reside in Morton, IL, and have four children, Parker, Brady, Grayson and Mia.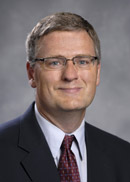 Disability Income Specialist
James Smith graduated in 1979 from Illinois State University with a degree in Business Administration and a minor in Economics. He joined Northwestern Mutual in 1985.
During his career, he has achieved life and qualifying membership in the Million Dollar Round Table (1988) and has been a qualifying member of NQA since 1989 and NSAA since 1987. In 1992, Jim was appointed Disability Income Specialist. In 2005, he was appointed Long Term Care Specialist.
He incorporates his extensive knowledge of disability income insurance, along with his knowledge of life insurance, qualified plans and estate analysis to provide guidance to his clients.
Jim and his wife, Vicki, reside in Mahomet, IL. They have two children, Steven and Melissa.